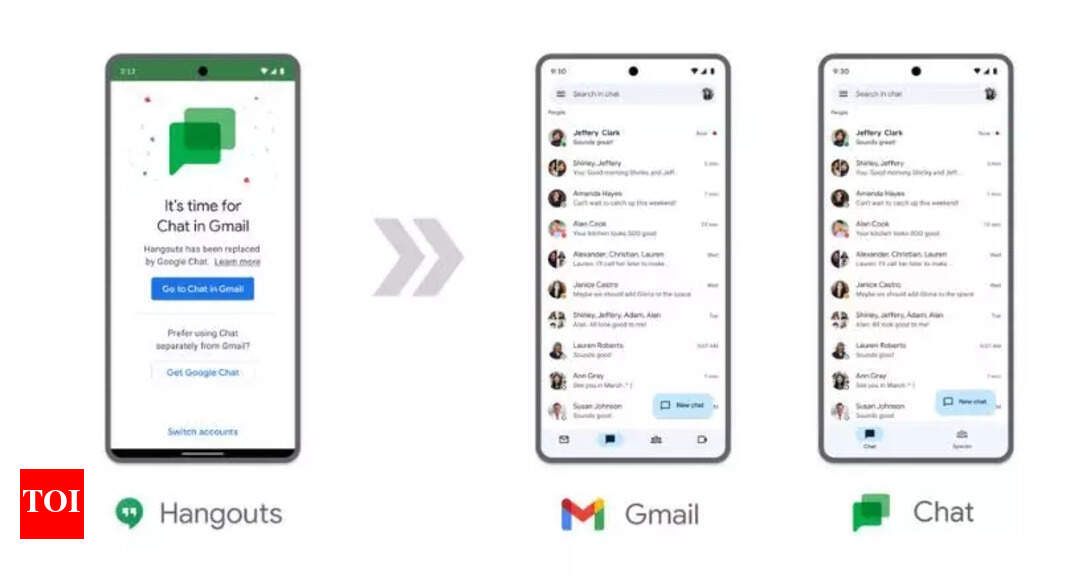 Google been trying to integrate their chat platforms for quite some time now. In 2019, Google announced that the classic Hangouts will be replaced by Google Chat. Google Workspace users (i.e. enterprise customers) were the first to migrate from Hangouts to Google Chat, and now the Hangouts app will also disappear for free users. Here's how the transition will work:
Which users will be impacted in this phase?
Google has now moved to free personal accounts that still have access to classic Hangouts. "Google Hangouts will be upgraded to Google Chat in late 2022 for those who haven't yet. Some people may have already switched to Google Chat and may no longer be able to use Google Hangouts on certain platforms," ​​says Google on its support page.
What about Hangouts users on the web?
Google says that users who use Hangouts in gmail on the web won't start seeing prompts to switch to chat until July. Hangouts will remain usable on the company's desktop site until November 2020. Google says it will notify users "at least a month" in advance before moving them to Google Chat.
How will these users know
Users using the old Hangouts mobile app will be prompted by an upgrade screen to use Chat in the Gmail app or standalone Chat clients (Android and iOS). Upon receiving this message: "It's chat time in Gmail", the classic Hangouts app will stop working. Users will lose access to the Hangouts mobile app and can switch to Chat in Gmail or the Chat app. Users will lose access to the Chrome extension of Hangouts on the web and can switch to Chat on the web or install the Web Chat app.
What about backing up the chat
Hangouts on the web, including user conversations and history, will continue to be available. Access to Hangouts on the web will be available until at least October 2022. After that, users will be redirected to Chat on the web. Users can continue to use Google Takeout download their data until at least November 2022.
Will all data be recorded/backed up?
As part of migrating chats from Hangouts to Google Chat, some chats or parts of chats do not automatically migrate from Hangouts to Chat. Google says it will email affected users with more information around September 2022. After October 2022, Hangouts on the web will be disapproved and Hangouts data will be deleted.
FOLLOW US ON SOCIAL NETWORKS
FacebookTwitterinstagramKOO APPYOUTUBE