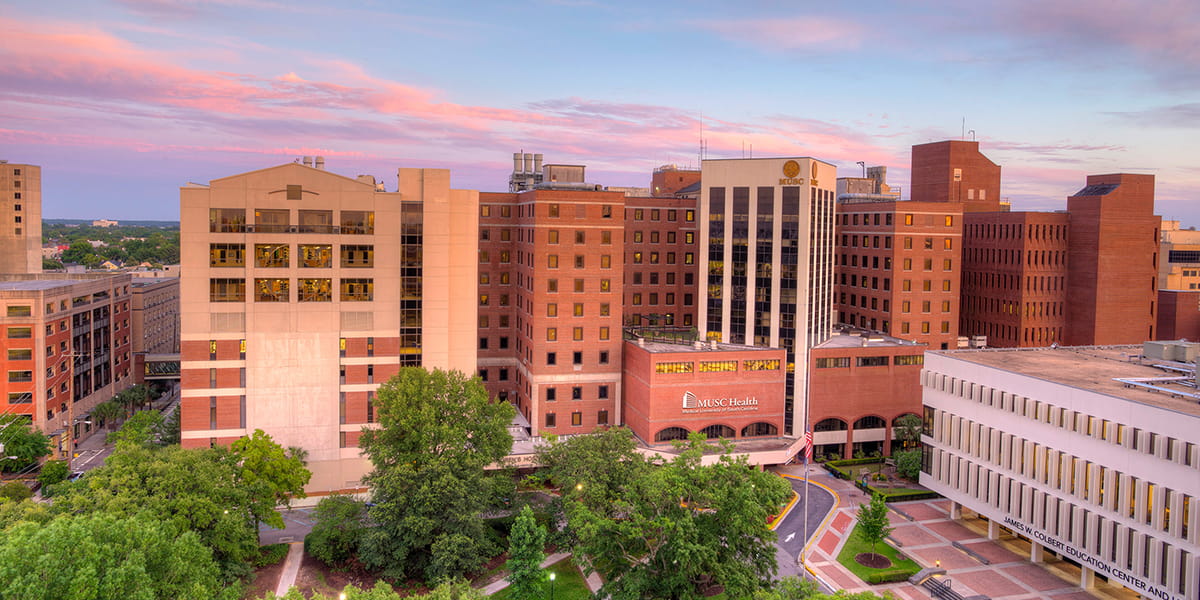 CHARLESTON, SC (February 9, 2022) – The Blood Connection (TBC), an independently run, not-for-profit community blood center, is now an additional blood supplier for MUSC Health.
TBC has served as a 501(c)(3) non-profit community blood center for decades and has a long-standing relationship with the South Carolina medical community through its affiliation with approximately 40 other hospitals in the South Carolina. State. In total, the organization supplies blood to around 100 hospitals in North Carolina, South Carolina and Georgia.
"If the pandemic has taught us anything, it's that you have to know how to adapt. The Blood Connection has proven its ability to do just that and is proud to now serve the Charleston area to ensure there are enough blood products to help any patient here," said Delisa English, President and CEO of Blood Connection. "But we can only ensure this with the help of community blood donors. Please donate blood as often as possible. Donating blood saves lives."
Throughout 2021, TBC has seen a steady decline in blood donations caused by historically low donor turn-up. Although the TBC is responsible for maintaining the stability of the blood supply, it cannot replicate blood; it must be given. Expansion into the Charleston community allows TBC to increase blood donor collection opportunities. TBC's mission is to ensure that all hospital partners have the necessary blood supplies available to patients at all times.
"By supporting our work as the only comprehensive academic healthcare system in the state, providers like The Blood Connection serve to ensure we have the necessary blood products that are critical to our patients' success. We look forward to working closely with TBC to strengthen and improve the local blood supply now and in the future," said David Zaas, MD, CEO of MUSC Health Charleston.
To find opportunities to donate blood in the Charleston area, go to thebloodconnection.org/donate.
###
About MUSC
Founded in 1824 in Charleston, MUSC is the only comprehensive academic healthcare system in the state, with a unique mission to preserve and optimize human life in South Carolina through education, research and patient care. Each year, MUSC educates more than 3,000 students across six colleges—dentistry, graduate, health professions, medicine, nursing, and pharmacy—and trains more than 850 residents and fellows in its healthcare system. MUSC provided more than $327.6 million in research funding in fiscal year 2021, leading the state in overall research funding. MUSC also leads the state in funding federal and state institutes of health, with more than $220 million. For more information on academic programs, visit musc.edu.
As a health care system of the Medical University of South Carolina, MUSC Health is dedicated to providing the highest quality and safest patient care while educating and training generations of health care providers. health and exceptional leaders to serve the people of South Carolina and beyond. Patient care is provided in 14 hospitals with approximately 2,500 beds and five additional hospital sites under development; more than 350 telehealth sites, with connectivity to patients' homes; and nearly 750 healthcare locations located in all regions of South Carolina. In 2021, for the seventh consecutive year, US News & World Report named MUSC Health the #1 hospital in South Carolina. To learn more about clinical patient services, visit muschealth.org.
MUSC and its affiliates have collective annual budgets totaling $4.4 billion. The approximately 25,000 members of the MUSC team include professors, physicians, specialist providers, scientists, students, affiliates and world-class care team members who deliver and support education, research and state-of-the-art patient care.
About the blood connection
Founded in Greenville, South Carolina, The Blood Connection has been committed to saving lives since 1962. TBC is an independently operated, non-profit community blood center that provides blood products to approximately 100 hospitals in Georgia, South Carolina and North Carolina. . Recognized by the US Congress for its dedication to disaster preparedness and the community, TBC works diligently to collect blood from volunteer donors to meet ever-increasing demand. By keeping collections local, TBC serves hundreds of thousands of patients a year in its communities. TBC is licensed and regulated by the United States Food and Drug Administration. For more information visit thebloodconnection.org