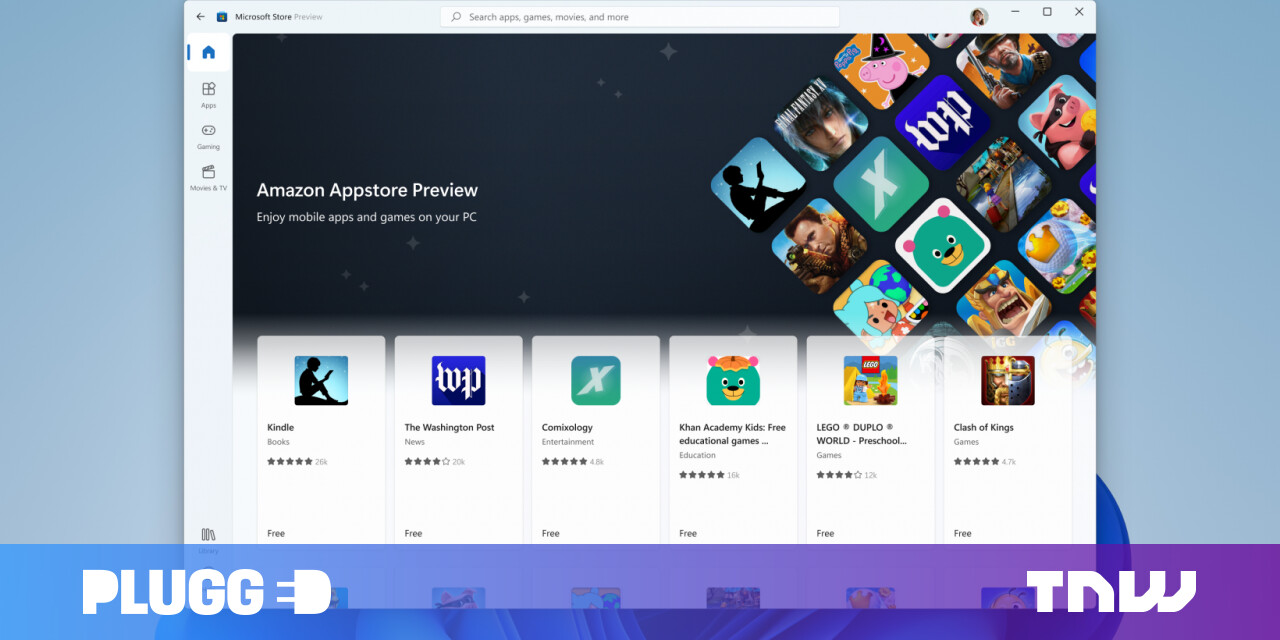 One of the main features of Windows 11 was omitted during the initial launch of the operating system: the ability to run Android apps that you can install directly from the Microsoft Store.
This highly anticipated feature is finally showing signs of life, albeit in a very limited form. The "Windows Subsystem for Android" is now deployment To Windows Insiders on the beta channel, allowing them to download apps from the Amazon Appstore, which is integrated with the Microsoft Store. Similar to the Windows Subsystem for Linux, the Android Subsystem will run in a Hyper-V virtual machine.
If you have a compatible system – it works with Intel and AMD as well as ARM processors – just open the Microsoft Store and you should be able to see the new Android apps. These seem to be integrated quite tightly with Windows. Microsoft says you'll be able to interact with app notifications right from the Windows Action Center, hook them to one side of your monitor, pin them to the taskbar, and interact through the mouse, touch or stylus.
Unfortunately, the selection is very limited to begin with, at just 50 apps. These include Amazon's Kindle app, Khan Academy Kids, and a handful of games and apps for kids. It's only a question until more apps appear though; it is one of the most interesting features of Windows for a long time.
Did you know that we have a newsletter dedicated to consumer technology? It's called Plugged In – and you can subscribe to it here.